5 Reasons Why You Need a Realtor to Sell Your Home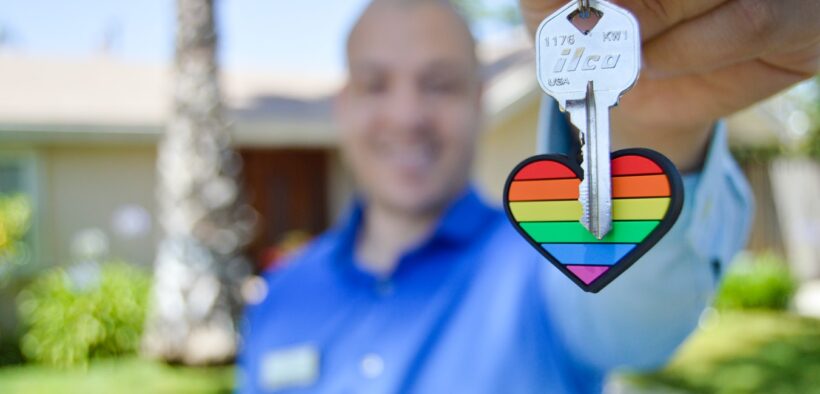 When you're getting ready to put your home on the market the decision making can be overwhelming. Everywhere you turn there are FSBO houses for sale and your best friend's sister's cousin said it was easy. Why do you need help? Consider for a minute, who can answer your questions?
There are many wonderful tips from realtors across the country. While realtors in San Diego may offer slightly differing advice from a realtor in Chicago depending on their individual markets, there is plenty of knowledge to be gained from using a realtor which is why you shouldn't sell your home without one. 
You may think selling your house on your own will be easy, and that is possible. But why take that chance? If you're still not convinced that working with a realtor is the right choice for you, here are 5 reasons that just may change your mind. 
1. It's Convenient
It should go without saying but let's go ahead and say it anyway: it's a realtors job to help you. They won't get a commission if your house doesn't sell, so there's really nothing to lose by choosing to list your house with a realtor. 
Realtors know other realtors. So they know which potential buyers are looking for houses like yours and can be sure to get them in for a showing. The realtor will take all the inquiring phone calls and scheduling so you don't have to. Potential buyers like to move quickly when they see something they like, a realtor can make themselves available even when you are not. 
2. They Have Experience
Even the newest realtor on the block had to study the local laws in order to be licensed. But you may choose to hire a realtor who knows your area like the back of their hand and you can absolutely benefit from that experience. The real estate business can be fickle so it's important to learn from those who are knowledgable. 
Who knows better what kind of market you're living in and how to price your house to sell? A realtor will know your town, area and even neighborhood and will come armed with comparable properties for you to decide together. Does your town boast an excellent school district? A good agent will be able to leverage even small details into an excellent listing. 
A realtor can help you do a walkthrough before your house is even listed, ensuring that any potential problems are fixed and then aid you in photographing your home with good angles o paint the best possible picture of it the listing. Don't know how to describe your house? Let your realtor find the right words for you.  
There's nothing worse than putting your house on the market and having it sit there for months and months. It can be stressful to keep your house ready for showings and the unknowns of whether or not you will have one schedule that day. But a realtor can communicate with you about what to expect and also help drum up interest when necessary. 
Realtors also know a lot of people. They know the best roofers and house painters. They know which inspector will be thorough. They can deal with all the complicated stuff and scheduling so you don't have to. A realtor is going to save you time and you don't have to lift a finger. (Other than keeping your living room clean for all the showings you're going to have.) 
3. Realtors Know How to Negotiate
Unless your job requires you to negotiate, you really want to leave this one to a realtor. Once you get an offer for your house are you actually going to be able to say no if the offer isn't what you were hoping for? Are you going to be willing to counter offer without feeling like you're being bossy or demanding? Negotiating is an established skill, one that realtors have perfected. 
Since agents have little to no emotional stake in the outcome they are ready to negotiate on your behalf. They will have a good sense when you should ease off of an offer or when to push a little to get you what you want. Let the agent be the bad guy and you can walk away with a house that's sold with no bad blood to show for it. 
4. Realtors Understand the Contracts
Let's face it, there is a lot of paperwork that goes into selling a home. Listings, and inspections, radon mitigation, offers, and counteroffers. More paperwork means more room for errors. One tiny error can be catastrophic to the selling process and render the entire process void. Why would you want to take on all that added pressure? 
A realtor has an understanding of contracts and probably already has a trusted team of individuals including a lawyer who can help you finalize everything. They've seen all the possible scenarios, the good and the bad, and they know what to do to solve a problem or when it's best to walk away. Don't take on more than you can handle, get a realtor and let them do it for you. 
5. They Have a Responsibility to You 
You read that right. Once you are working with a realtor under contract they have a fiduciary responsibility to you and it is punishable by law if you find out that they haven't acted in your best interest. Seriously, there are some major repercussions and realtors work on recommendations and word of mouth so they don't want to mess up. 
It's worth repeating they don't get paid unless your house sells, that is some huge motivation to represent you honestly and fairly. If you feel like an agent has not been following the guidelines laid out for them you can file a formal complaint and even take them to court. 
Conclusion:
You may see the commission coming out of your profits as a problem but count it as a small price to pay in order to make your life and sale of your home so much easier and hire a realtor! If these five reasons haven't convinced you, have a sit down with a realtor and discuss your options. 
You may also be interested in: Things to Look for When Buying a New Home
---
Writer: Gabe Nelson 

Disclaimer: All investing can potentially be risky. Investing or borrowing can lead into financial losses. All content on Bay Street Blog are solely for educational purposes. All other information are obtained from credible and authoritative references. Bay Street Blog is not responsible for any financial losses from the information provided. When investing or borrowing, always consult with an industry professional.