These 9 Amazing Ways Can Help You Save On Your Next Sports Purchase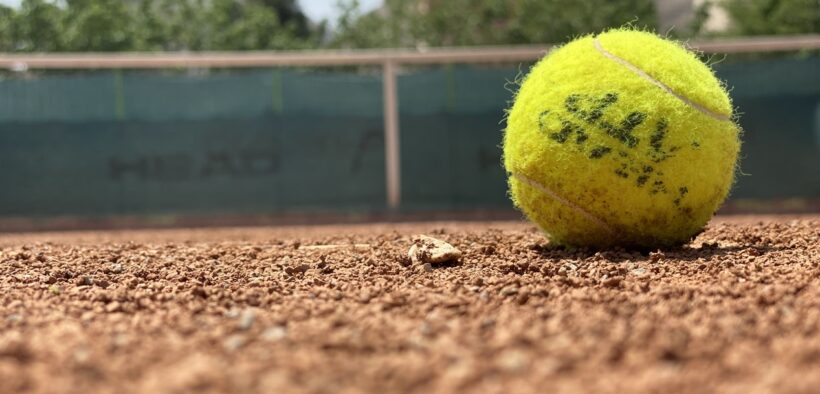 It's no secret that Americans have a thing for sports. Sport has always been a priority in the country regardless of the way it is enjoyed. Whether it be watching a game by attending the event, streaming it live with bowls of popcorn on your lap or playing the game itself. Experts recommend taking part in any of the sports, especially the outdoor ones. However, purchasing sports gear can be expensive, specifically if you don't want to cross your budget limits. 
In 2016, Americans emptied $100 billion on sports. Of this, $33 billion were spent on sports equipment. On an annual basis, the sales of sports gear stores alone sum to $45 billion. These stats show how the American craze for sports is undeniably strong. Therefore, the financial interest of the country also leans toward it. 
Several parents push their kids to take part in the sports world from their early years. But, when the equipment costs pile up, it can be overwhelming. It doesn't have to be though. Are you someone who has a keen interest in sports? Know that you don't have to empty your wallet over purchasing equipment when you can save on it. 
Wondering how? We've created a list of ways to help you out. 
Buy only what you need and when you need it 
This is the basic rule when shopping within a budget. Don't shop for anything that you don't need just for the sake of quenching temptation. If the same gear can be used for free at school, consider practicing only there. This way, time at home can be spent concentrating on homework and studies as well. You can save and purchase sports gear when the need actually arises. 
Follow this mantra specifically if you are an amateur player. Try your hand at the game by borrowing the equipment from a willing lender. If you're good at it and your interest only blooms, purchase it later. You wouldn't want to end up spending a huge deal of money on sports items that end up in the store. 
Make the most of coupons and sales 
You can bag items at great discounts when a sale is running in honor of some special event. There are several sales offered throughout the year. For example, on Memorial Day and then on July 4. You can also subscribe to the newsletter of the brand to know of any exclusive offers when the store is feeling generous.
Clearance sales that are run when the season ends are also great for shopping. As the brand tries to get rid of old stock, it offers worthwhile discounts. Some sports stores offer promo codes all year round. For instance, Elite Sports coupon codes could help you buy quality sporting goods for cost-efficient prices.
 Just make sure your codes are used while valid. 
Consider asking around 
How much you have to spend on sports gear differs for different sports. If you need something that is expensive, consider asking friends and family if they have that equipment sitting at home idly. This way, you might be able to get it for a bargain or even for free. There are several people who are looking to get rid of the things that are waiting for their departure in storerooms.
Buy second-hand items 
You don't always have to buy sports gear all new. Several people purchase second-hand sports equipment. Whether you are looking for a second-hand golfer or for running shoes, you can easily find them at discounted prices and good quality. For purchasing items that are in good shape but not new and expensive: 
You can check out Craigslist and eBay 

You can thoroughly go through the items at consignment stores 

Go through the Play It Again website or stores
Trade the gear you have but don't need 
Sure, you love the site of that skiboard but if you don't use it, sell it. That will do you good and give you enough bucks to purchase the sports gear that you need. You don't have to sell your items in one place and purchase equipment from another if that is inconvenient. There are several trading platforms that allow you to swap or buy and sell items. 
Don't buy branded 
There is an increasing obsession that people have with branded things. Whether we're talking about clothing or sports equipment, it seems that off-brand items are not even a choice anymore. You don't have to follow everyone in this. There is a vast difference in the prices of branded and non-branded items. Check for what you need among shelves that don't hold brand names. You'll be able to find those with price tags that don't give you a mini heart attack. 
Buy equipment when the season is off 
So, the NBA matches are going on and now you feel like practicing your skills at the game too? You'll need equipment. Several people feel the same pull which is why during basketball season, the game's gear's prices go up. Which of course, doesn't bode well for your wallet. A better idea is to do your shopping for sports equipment when the games are not in season. For example, purchasing a snowboard when summer is in full work is a better idea. 
Check out Facebook groups 
Facebook is a great way to connect not only to friends but potential sellers as well. How? It is home to several communities and groups. You can join reliable ones. Finding them should not be a problem. Search for yard sales taking place in your area and buy and sell items there. You can also find groups dedicated to swapping sports equipment. 
 However, be careful and don't get conned. 
Keep your sports gear in good shape 
The wear and tear of expensive items is another problem. Even though high-quality sports products are made to be sturdy and long-lasting, issues with them can arise if they are used without mercy. This adds to one's costs. This is why you must take good care of the gear you buy. Be sure to follow the instructions of care given. Also, buy products that come with a useful guarantee and warranty just to be on the safe side. 
Wrap up 
Sports gear expenses can be burdening. To keep them low, purchase from sales, go for unbranded or second-hand items, and make the most of available coupons. Be open to the idea of selling and swapping equipment. Last but not least, be careful when purchasing items and take good care of them so that you don't have to invest in them anytime soon. 
You may also be interested in: Down Payment vs. Deposits – What's the Difference?
---
Writer: Alex Bill 

Disclaimer: All investing can potentially be risky. Investing or borrowing can lead into financial losses. All content on Bay Street Blog are solely for educational purposes. All other information are obtained from credible and authoritative references. Bay Street Blog is not responsible for any financial losses from the information provided. When investing or borrowing, always consult with an industry professional.