Sales and Prices Surge in the 905 Housing Market This February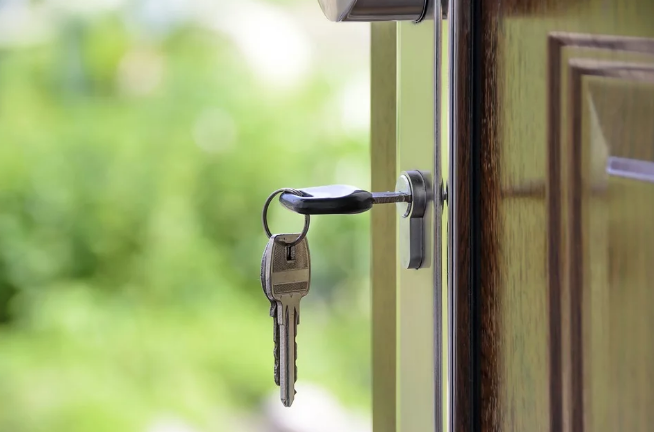 By: Zoocasa
The 905 real estate market experienced explosive growth along with the City of Toronto this February, according to the latest report by the Toronto Regional Real Estate Board (TRREB).
Detached home prices in the 905-area markets were up 14.1% to $1,017,573 while condo units jumped 19.3% to $534,688. Meanwhile, prices for 416 condos rose 18% to $722,675 and 14.4% for single-family homes to $1,485,304.
"As market conditions tightened over the past year, competition between buyers has clearly increased. This resulted in a further acceleration in year-over-year price growth in February," says TRREB. "Double-digit average price growth was experienced for most major market segments, including detached houses and condominium apartments. "
The average price for all property types across TRREB rose 16.7% to $910,290 year over year — the highest annual growth seen since the peak days of 2016 and early 2017.
Detached houses in the suburbs have been the weakest market segment over the last few years, with homes selling slowly and for far under asking. It appears the market has almost fully rebounded.
As a few examples, Newmarket real estate now averages $832,527 while homes for sale in Whitby go for$721,382, and Oakville prices have reached $1,182,731 . The Durham Region and Simcoe country are the only available regions left among the TRREB markets where buyers can search for a home under $800,000.
It's possible that prices are rising as they capture the overflow from Toronto, where detached houses hit an average of $1,485,304 last month, or that buyers simply prefer to have more space.
Mortgage rates remain low and are dropping, encouraging buyers to further extend themselves. On top of that the stress test has eased.
Supply is also far, far below demand. New listings increased a fraction of sales, with only 10,613 properties put on the market in February — just 7.9% more than last year. Sales, on the other hand, increased a shocking 45.6% from last February to 7,256 transactions.
All indicators point to healthy fundamentals and no bubble. Prices are therefore likely to keep rising well into 2020.
For more information on this month's housing market, check out the infographic below: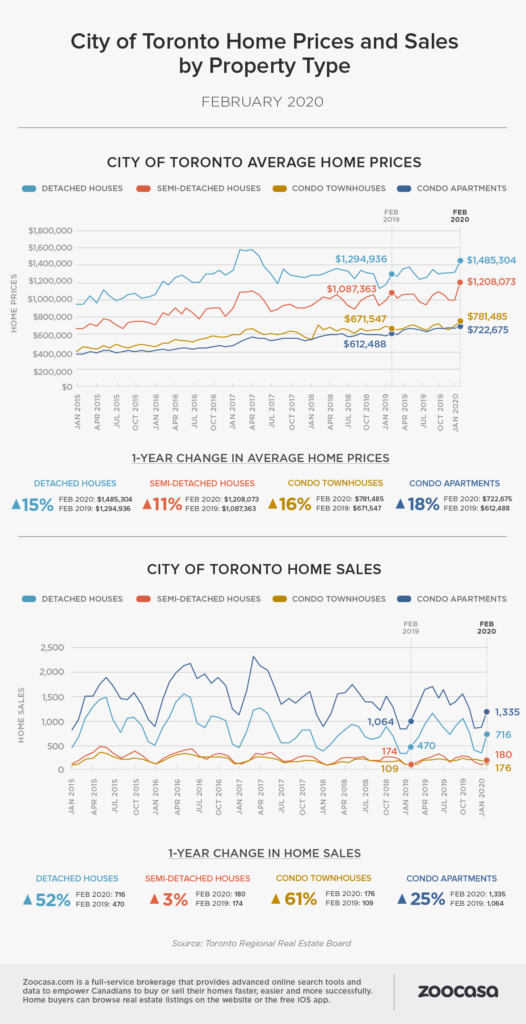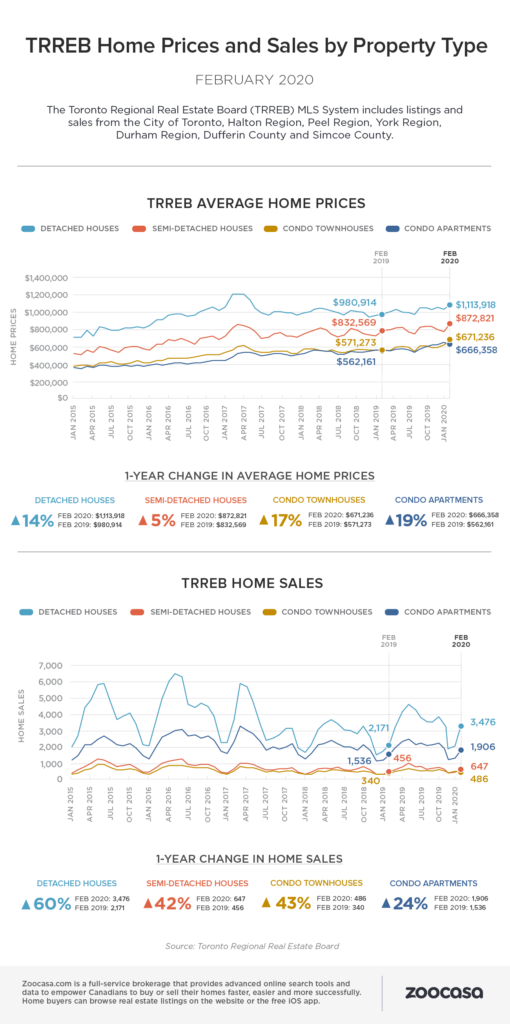 Zoocasa is a full-service brokerage that offers advanced online search tools to empower Canadians with the data and expertise they need to make more successful real estate decisions. View real estate listings at zoocasa.com or download our free iOS app
You may also be interested in: The Pros and Cons of Buying First vs. Selling First
---
Writer: Danielle Kubes
Disclaimer: All investing can potentially be risky. Investing or borrowing can lead into financial losses. All content on Bay Street Blog are solely for educational purposes. All other information are obtained from credible and authoritative references. Bay Street Blog is not responsible for any financial losses from the information provided. When investing or borrowing, always consult with an industry professional.