Your Guide to Understanding Condo Fees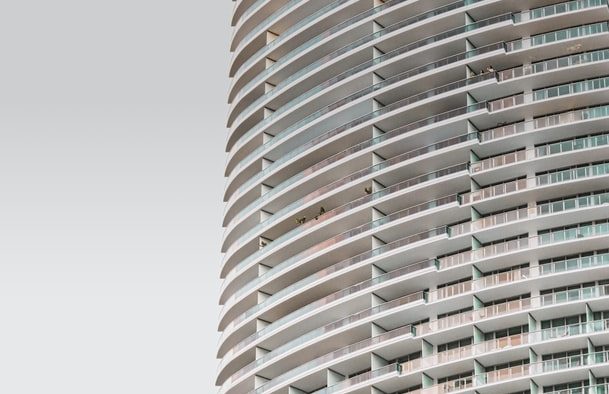 By: Penelope Graham, Zoocasa
Let's say you're looking to purchase a condo close to the downtown core. You've combed Toronto real estate listings and have found what looks to be the perfect unit: it has slick amenities, a great location, and the price seems to be right. But then you realize you'll also need to pay $500 per month in condo fees in addition to your mortgage payments. Should you pass for a better option, or is this condo still reasonably priced?
Condo fees can be a point of contention and confusion for buyers: Why are they so high? What do they pay for? And will they rise in the future?
Here's what condo buyers should know about fees, before viewing that perfect listing.
What Are Condo Fees?
When you purchase a condo, you are also joining a condo corporation – the company that maintains and runs the building. Costs to operate the building are split between owners – simply put, they're your share of the expenses, a portion of which is also added to the condo's emergency reserve fund. All condo owners are required to pay these fees, as per the Condominum Act of 1993, which also mandates a Board of Directors must collect them. This applies to both high-rise and condo townhouses in Toronto.
With the exception of your individual dwelling unit (you are financially responsible for everything within your walls), the condo corporation uses fees to maintain every aspect of common areas including, but not limited to:
Concierge and security services
Amenities like gyms, pools and saunas
On-site personnel
Carpet and wall cleaning
Elevator maintenance
Fire alarm testing
Building insurance
Landscaping
Seasonal outdoor maintenance, such as shovelling snow
Garbage removal
Gas, electricity and water (in some cases)
How Are Condo Fees Calculated?
There are a number of factors that influence how expensive your condo fees will be. Not sure what an affordable range is? In the City of Toronto, you can expect to pay $0.50 – $0.65 per square foot is on the lower end, while $0.70 – $0.80 is considered high. Some high-end luxury buildings may be as high as over a dollar per square foot – pay close attention to this metric when viewing your listing.
Fees will also be set based on:
The age of the building is a prominent one; newer builds not only have fresh finishes and materials, but may still have a number of warranties in place that help keep costs low. Older buildings, in comparison, will need to replace and modernize elements of their common areas. They may have also incurred major incidents such as lawsuits, floods or fires that have hiked fees and insurance rates over the years. That's not to say newer buildings are always a cheaper choice – should materials or workmanship are found to be shoddy shortly after building, the owners are often on the hook. Older buildings often also include utilities in their fees; water, gas and electricity tend to be separate costs in newer condos.
The amount of square footage in your unit will also determine how much you'll pay compared to your neighbours; generally, the larger the unit (excluding balconies and terraces), the higher the fees. Having a parking space and storage unit also impact fees – if you own them, you'll pay higher fees than your neighbour with the same–sized unit who doesn't. The number of storeys and units can also be a factor as larger buildings tend to have super-sized maintenance and repair needs.
Amenities are a main source of fees – that gleaming gym and indoor pool don't pay for themselves. The more amenities a building has, the more they'll need to staff, clean, and replace them. Buyers looking to shave fee costs are smart to seek buildings that don't have added these extras if they don't feel they'll use them.
Management can make or break your building's affordability. Just like any for-profit company, poor management can lead to poor decision-making, over-spending, and mismanaged finances. Good managers seek ways to save costs while upholding great quality in every instance, from the hiring of contractors, to staffing, to taking advantage of tax incentives and warranties.
Don't Skip the Status Certificate
While you'll likely forgo a home inspection when purchasing a condo, it's absolutely vital to have your status certificate reviewed in detail by a real estate lawyer. This document outlines the financial health of the building and sheds light on how the money has been managed thus far. It will include details on the state of the reserve fund and project how it will be used for years to come. A certificate that accrues for future spending is a sign a building's management is well-prepared. Failure to account for future needs, along with proof of bankruptcies and lawsuits, are red flags. Past special assessments should also be reviewed carefully, as they indicate the building has suffered a large unforeseen issue that couldn't be covered by the reserve fund – and there could be more to come.
Realistically Assess Affordability
It's important to account for how condo fees will impact your monthly budget and overall affordability. Your ability to pay them will also be considered by your lender when qualifying you for a mortgage. Understanding what your fees are used for – and whether they're likely to rise further – can be the difference between an affordable dream home, or mismanaged money pit.
You may also be interested in: Toronto Real Estate: Condo Maintenance Fee Crisis
---
Writer: Penelope Graham 

Disclaimer: All investing can potentially be risky. Investing or borrowing can lead into financial losses. All content on Bay Street Blog are solely for educational purposes. All other information are obtained from credible and authoritative references. Bay Street Blog is not responsible for any financial losses from the information provided. When investing or borrowing, always consult with an industry professional.