Toronto Home Sales Remain Robust this October: TREB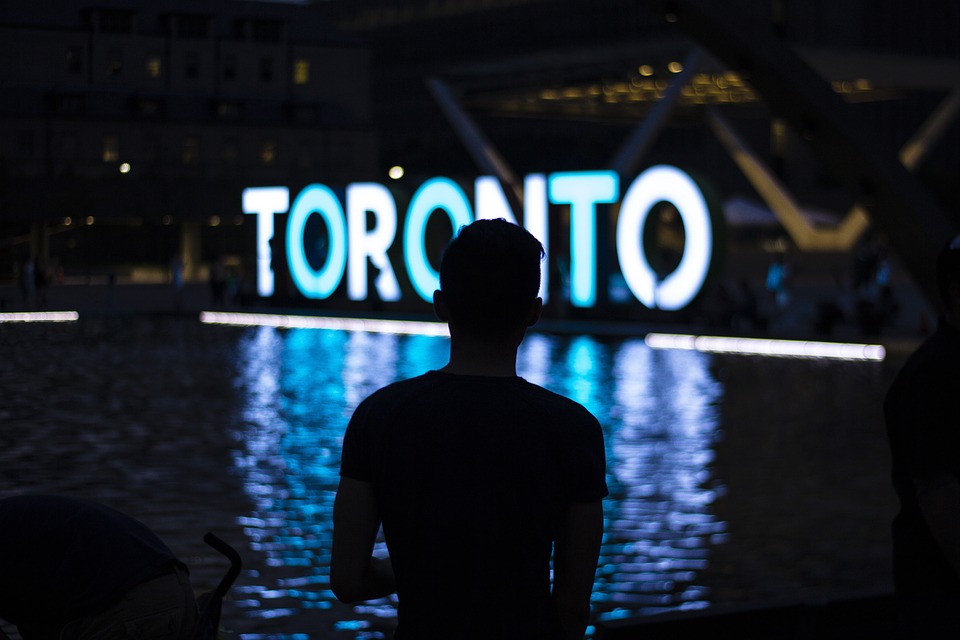 By: Zoocasa
The Toronto housing market is officially on the rise, with prices rising above inflation this October.
The Toronto Real Estate Board reports Greater Toronto Area prices rose 5.5% year over year to $852,142.
In the 905, single-family homes rose 4.2% to $952,574, semi-detached homes grew 4.7% to $690,599, townhouses just 2.7% to $638,672 and condos a whopping 10% to $506,846. Meanwhile in the City of Toronto, single family homes were fairly stable, inching up just 1.1% to $1,323,015, semi-detached houses increased 7.1% to $1,099,802, townhouses 3.5% to $795,115 and condos 9.6% to $662,631. Yet each region is unique; for example, price growth for detached houses for sale in Mississauga rose far above the average — 12% to $1,172,971 year over year, as did detached houses for sale in Scarborough, posting gains of 11% to $998,203.
"As market conditions in the GTA have steadily tightened throughout 2019, we have seen an acceleration in the annual rate of price growth," said Jason Mercer, TREB's chief market analyst."While the current pace of price growth remains moderate, we will likely see stronger price growth moving forward if sales growth continues to outpace listings growth, leading to more competition between home buyers."
Sales rose 14% to 8,491 and appear to have fully recovered from their slump in 2018. At the same time, new listings shrank 9.6% to 13,050 brought to market in October — and inventory is already at near-historic lows. With supply so reduced and buyer demand so strong, it's inevitable that prices would rise. The average days-on-market metric decreased to 23 days from 24, another indication of a more competitive situation.
"A strong regional economy obviously fuels population growth. All of these new households need a place to live and many have the goal of purchasing a home. The problem is that the supply of available listings is actually dropping, resulting in tighter market conditions and accelerating price growth," said Michael Collins, TREB president.
Indeed, demand appears unrelenting. Around 400,000 immigrants are coming to Canada each year, and about 100,000 of those are settling in Toronto. At the same time, the Bank of Canada has maintained a rock-bottom overnight interest rate of 1.75%. And, while borrowers must still qualify for their contract rate plus 2%, more and more borrowers are figuring out how to skirt those rules by relying on private lenders and credit unions. Real GDP is up 3.7% while Toronto area employment is up 5% and unemployment is down 5.8%. All these factors coupled with sellers sitting on their properties is likely to lead to even stronger price growth in 2020.
For more information on October's housing market, check out the infographic below: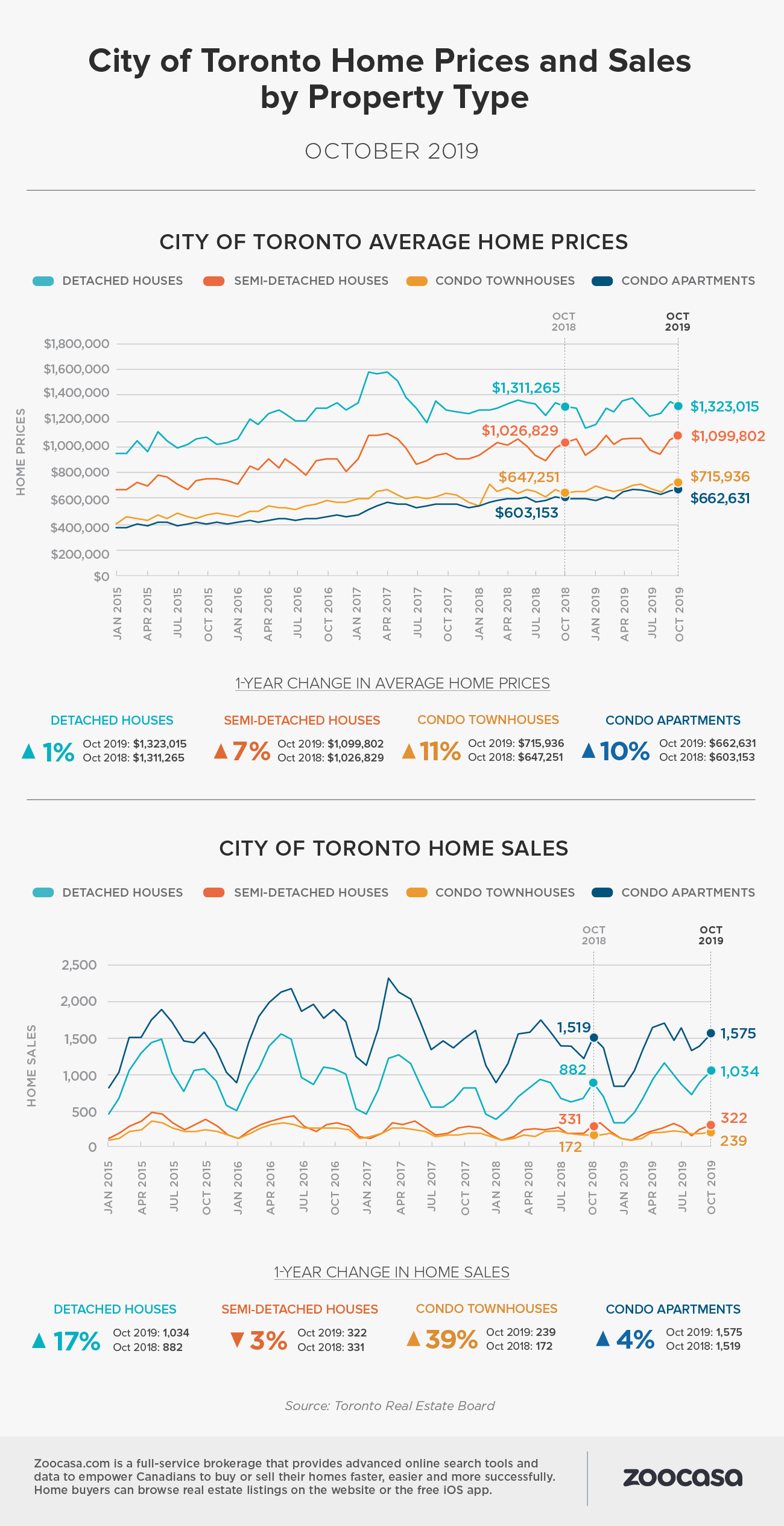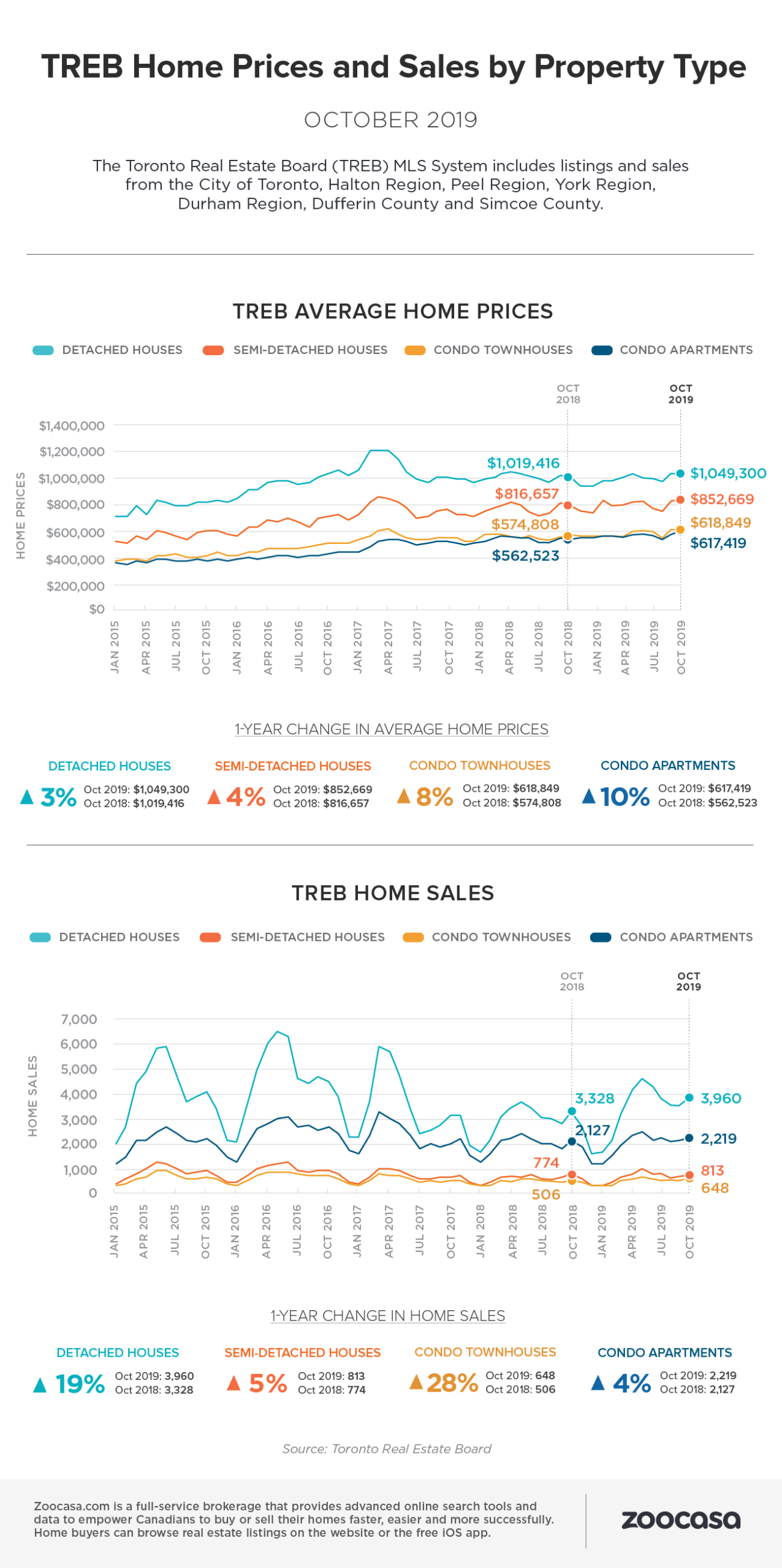 Zoocasa is a full-service brokerage that offers advanced online search tools to empower Canadians with the data and expertise they need to make more successful real estate decisions. View real estate listings at zoocasa.com or download our free iOS app
You may also be interested in: 5 Reasons You Need a Realtor to Sell Your Home
---
Writer: Danielle Kubes
Disclaimer: All investing can potentially be risky. Investing or borrowing can lead into financial losses. All content on Bay Street Blog are solely for educational purposes. All other information are obtained from credible and authoritative references. Bay Street Blog is not responsible for any financial losses from the information provided. When investing or borrowing, always consult with an industry professional.