GTA Housing Market Almost Fully Recovered in December: TREB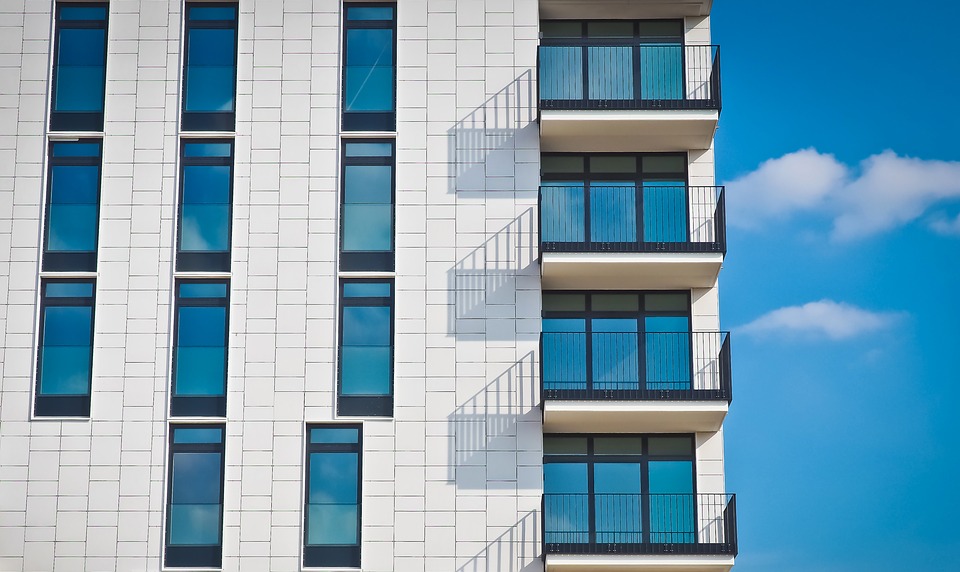 By: Zoocasa
The Toronto Real Estate Board (TREB) reports that the housing market has undergone almost a complete recovery in 2019. The rockiness seen in late 2017 and throughout 2018 due to the tighter mortgage lending rules and the Ontario Fair Housing Plan has been almost entirely offset. Prices in December have now surpassed those posted in the 2016 and early 2017 peak. Sales have also picked up tremendously and are now in line with the median annual sales result for the past decade. 
"As anticipated, many home buyers who were initially on the sidelines moved back into the marketplace starting in the spring. Buyer confidence was buoyed by a strong regional economy and declining contract mortgage rates over the course of the year," said TREB President Michael Collins.
December property prices skyrocketed 11.8% year over year to $837,788. Detached house demand, which was hardest hit by the regulations, finally saw a comeback with prices rising 11.6% to $1,052,081 across the GTA. In Toronto, the price gain was even more significant, with prices soaring 19.5% to $1,363,357. The 905 posted respectable gains of 7.7% to $956,792. 
The actual price differences in each region varied considerably. Detached Vaughan homes for sale and Oshawa real estate rose 7.7% and 6.9% respectively, for example, while detached housing prices plunged in King City by 23%.
Low supply is likely the biggest reason for the overall upswing, with new listings declining 18.1% to 3,531 and active listings plunging 35.2% to just 7,406 transactions. 
"Taking 2019 as an example, we experienced a strong sales increase up against a decline in supply. Tighter market conditions translated into accelerating price growth. Expect further acceleration in 2020 if there is no relief on the supply front," says Jason Mercer, TREB's chief market analyst. 
"Over the last 10 years, TREB has been drawing attention to the housing supply issue in the GTA. Increasingly, policy makers, research groups of varying scope and other interested parties have acknowledged that the lack of a diverse supply of ownership and rental housing continues to hamper housing affordability in the GTA," he adds. 
A decrease in inventory would be fine had it matched a slowdown in sales. That was mostly the case in late 2017 and 2018 and prices grew much more slowly, and even dropped in some cases. But now buyers have returned to the market and sales have surged, rising 17.4% this December to 4,399 transactions. 
Until pressure from the demand side eases, or sellers start listing homes en masse, prices will likely continue to rise into 2020. 
Check out the infographic for more data on this months housing market: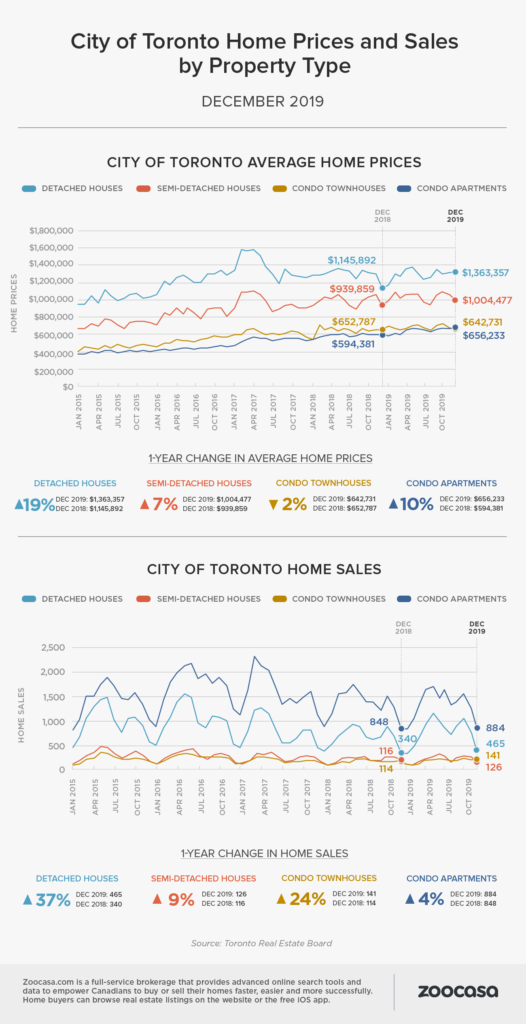 Zoocasa is a full-service brokerage that offers advanced online search tools to empower Canadians with the data and expertise they need to make more successful real estate decisions. View real estate listings at zoocasa.com or download our free iOS app
You may also be interested in: The Pros and Cons of Buying First vs. Selling First
---
Writer: Danielle Kubes
Disclaimer: All investing can potentially be risky. Investing or borrowing can lead into financial losses. All content on Bay Street Blog are solely for educational purposes. All other information are obtained from credible and authoritative references. Bay Street Blog is not responsible for any financial losses from the information provided. When investing or borrowing, always consult with an industry professional.