Things to Look for when Buying a New Home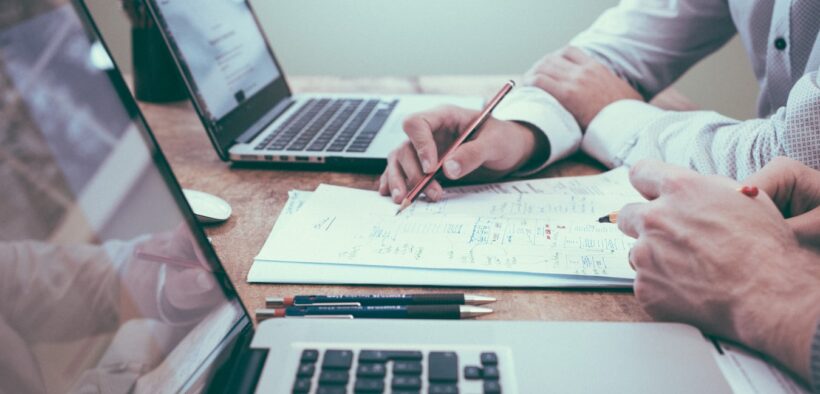 Purchasing a place to call your own represents one of the most important milestones in the life of a young individual, or a couple.
It's a place where you can start your family, keep your dog, hang the pictures of your dear old aunty, and spend time when you're not at work. So, ensuring that this place is not full of underground water, super-aggressive possums that roam about willy-nilly, and that it didn't get bombed recently or something, is of the utmost importance when it comes to sealing the deal with the current owner!
The thing is, purchasing a property can sometimes seem like buying a pig in a poke, so, to be on the safe side, you need to have some system of pre-purchase checks and balances. 
In this article, we'll propose to you a checklist of house systems you need to check thoroughly before buying a new home. (This doesn't mean you will abandon the deal at the first negative prospect, but if something is the matter, you need to voice it and so bring down the price.)
Right then, without further ado, here's the lot. 
1) The Foundation 
One of the most overlooked aspects of a potential new house would be the state of its foundation.
Many people take it for granted that the foundation will be in a spic-n-span condition and that it's not worth giving too much attention.
Nothing can be farther from the truth! To make sure the property's foundation is sound, go down to the basement and check for suspicious-looking cracks, bulges in the floor, and other odd-looking signs of underground instability.
(Sometimes a nearby tree's roots can create a world of troubles for homeowners, so be wary of that as well!)
2) Electrical Outlets 
Another important house system that you should always check thoroughly before you buy a house would be the electrical outlets. 
Be careful about old-looking sockets, and flimsy fuse boxes as those represent a ticking time bomb. Remember, faulty electrical installations can easily cause fires and other problems, so always make sure you've checked the electrical system of your potential new home before closing in on the deal!
3) Ventilation System 
During the summer, it helps regulate the heat and make the interior of your house …. inhabitable. 
During the winter, it helps spread the hot air evenly across the rooms in your house, so that the entire property is well heated. (The whole property minus the backyard, of course.) 
A house's ventilation system is its lungs, so checking its state is quite important for ensuring they stay at the house will be pleasant for you and your family.
4) Pest Problems
This is a point on your checklist that will lead you back to the basement again. 
While you're checking the aforementioned rogue roots and underground water, you can look for signs of a pest infestation, as well. Rats, mice, possums, and other pests tend to leave many signs of their foul deeds, so you won't have too much trouble finding it. 
Also, look for scratches, weird noises, and holes in the wall where these vermin specimens can hide. 
5) Windows 
A fair chunk of a house's walls are covered with windows, so these transparent surfaces must be kept in a good condition.  
So, when it comes to inspecting the windows on your potential new home, look for scratches, signs of rust in the window panes (If they're wooden. If they're metal then look for rust.), and other potential suspicious-looking irregularities. 
Also, check the handles of the windows to see if they open and close normally. Sometimes a simple eye inspection isn't enough and you can get a nasty surprise down the road if you don't check everything first hand. 
6) Roof 
The phrase 'roof over one's head' was no doubt produced by folks who didn't have one in moments of dire need. (Such as during torrential rains, hail storms, and other calamities.) 
The point here is – the roof of the house represents one of its most important assets, so checking the state of the roof should be one of the priorities for a new owner. Look for rotten wooden beams, bird nests, pests in the attic, clogged gutters, and holes in the roof structure itself. 
If any issues should pop up during this inspection, you should immediately notify the owner and discuss a possible solution with them. (If you're interested in buying, of course.) 
7) Heating and Cooling 
No house is complete without viable heating and cooling systems. 
To ensure your potential new home will have the capacity to keep you and your family warm during the winter and cool during the summer, ask the current owner about the state of these systems and inquire what they are. (If it's central heating, a wood-burning stove, an air conditioner, etc.)
Once you've learned about the 'nature' of these heating and cooling systems, make sure to check them out thoroughly. Remember, these systems aren't that cheap, so failing to identify problems at this early evaluation stage can and will mean more expenses down the road. 
All in all, buying a new house is always a big step for the lucky buyer. This is why you need to be extra careful when choosing the building you're going to be calling your home for years and decades to come. Without a doubt, doing some Inspector Derrick-worthy inspection work may seem like a drag, but it's well worth in the long run.
Kevin has gone through an extensive home renovation with his son, which he has both thoroughly enjoyed, and dreaded every morning. He is now the proud owner of half his dream house (the other half has been waiting for spring). You can read more of Kevin's work at PlainHelp.
You may also be interested in:  Investing in Rental Properties? Five Tips on Getting a Mortgage 
---
Writer: Kevin Jefferson
Disclaimer: All investing can potentially be risky. Investing or borrowing can lead into financial losses. All content on Bay Street Blog are solely for educational purposes. All other information are obtained from credible and authoritative references. Bay Street Blog is not responsible for any financial losses from the information provided. When investing or borrowing, always consult with an industry professional.