4 Essentials for Starting a Prosperous Moving Business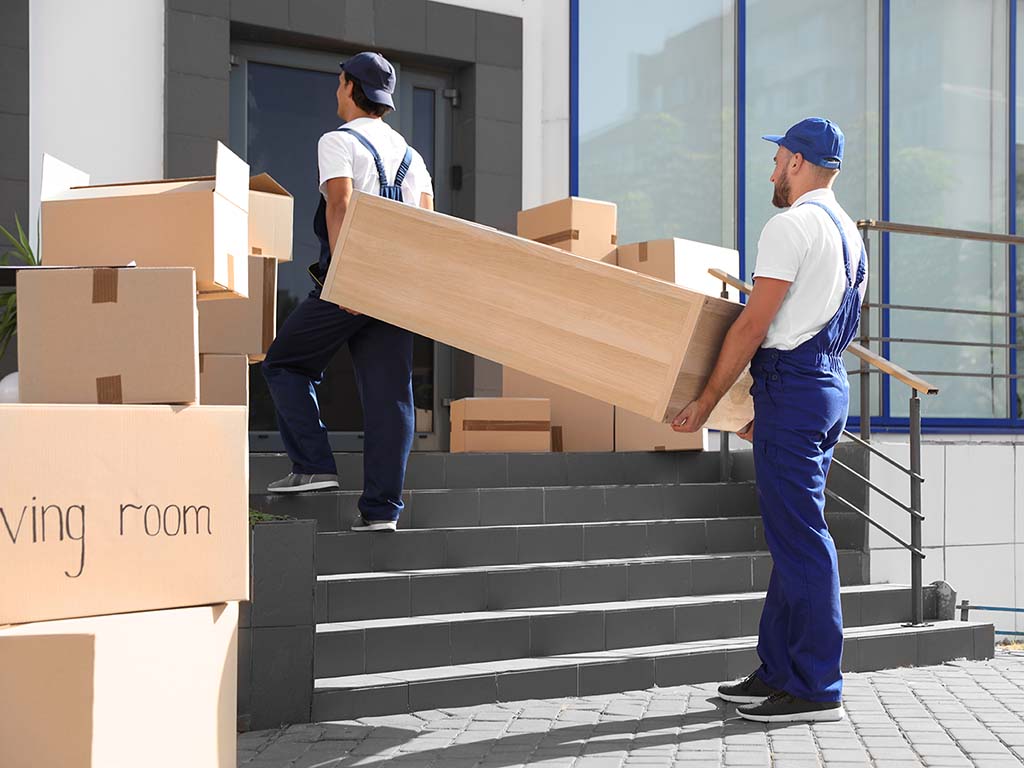 When thinking in practical terms, kickstarting a moving business is a lucrative career move because there is always a need for this kind of business. People change neighborhoods, cities, countries now more than ever and this creates a need for those who can help them do just that. 
However, just like in any line of work, the competition is strong in this field so you need to set some standards from the early beginning to make sure you get a strong start on your road to success. With that in mind, here are some essentials for you to consider.
Gather a skilled crew
One of the biggest fears of people who hire moving companies is that they will break or lose some of their belongings. This makes them want to do everything by themselves but most often they neither have the time to do it, nor the skill. A moving company can perform the entire process much quicker and more efficient, providing that you have the right people. 
This is why you need to have a few experienced employees in your crew, who will know how to coordinate those less experienced and make sure everything goes smoothly. They also have to be communicative and walk the homeowners through what they are doing to give them peace of mind. Your crew is the face of your moving business, so make sure you hand-pick those people and not look only for individuals who are physically fit but also those who are punctual, reliable, and professional at what they do.
Build your fleet
Without a doubt, the most important piece of equipment that a moving business needs is the vehicle you will use to transport the clients' belongings. You need to sit down and think hard on the number of trucks you need and the type so, for instance, if you want to focus on residential moving and you currently have a limited budget, you can go with a smaller number of trucks but of supreme quality.
Having in mind that a durable vehicle is needed in this line of profession, many moving businesses choose Mack trucks for their fleet because of their renowned sturdiness and fuel efficiency which makes them an investment that just keeps on giving. So, the best advice is to start small with a few reliable trucks and then your fleet can grow as your business grows to make sure you have the best trucks and a sound financial state.
Establish an online presence
One common mistake some novices in the moving business make is to disregard marketing. Although this is not a typical office 9 to 5 job, that doesn't mean your services don't need to be marketed and the word about them spread. To put it simply, if people don't know your business exists, they cannot hire you.
Word-of-mouth recommendations are still the strongest manner of marketing your services in the moving business but modern generations, after hearing a recommendation, still prefer to do online research to see the businesses' websites or social media profiles and the comments of their clients. A website is a must while social media can be optional but what's important is to keep them updated and provide real examples of successful moves and satisfied clients. You can also consider providing them with additional information which can be useful by way of a blog. 
Start with doing more for less
Every start can be rough and it takes a lot of effort to get people to hear about your business when you are just starting out. The competition is harsh and you need to fight for your place in the business market. So, one of the methods you might want to choose is to offer your services at discounted prices until your business grows and then you can set the pricing again.
This strategy will help you build a positive reputation among current and prospective clients and bring you more appointments. Being hired more will also allow you to try out different types of services, to see whether it is lucrative to offer them, such as furniture assembly, help with packing, storage and insurance services, etc. If you are dedicated and work hard, you won't need to maintain lower prices than your competition for long because, in this line of business, clients rely on a good reputation when choosing a crew to handle their moving. 
When starting a moving business, what's important is to be prepared to work hard and be transparent because reputation is everything in this profession. People will search online for your services but only once they've already heard a nice word about you from an acquaintance. 
This is why you need a communicative and professional crew to build trust with your clients and a durable and reliable truck to transport their belongings safely to their new home. A competitive advantage might be created by offering your services at smaller prices but again, those services need to remain of supreme quality. 
You may also be interested in: Investing in Rental Properties? Five Tips on Getting a Mortgage
---
Writer: Tracey Clayton 

Disclaimer: All investing can potentially be risky. Investing or borrowing can lead into financial losses. All content on Bay Street Blog are solely for educational purposes. All other information are obtained from credible and authoritative references. Bay Street Blog is not responsible for any financial losses from the information provided. When investing or borrowing, always consult with an industry professional.