6 Ways You Can Rapidly Boost Your Sales Through Coupons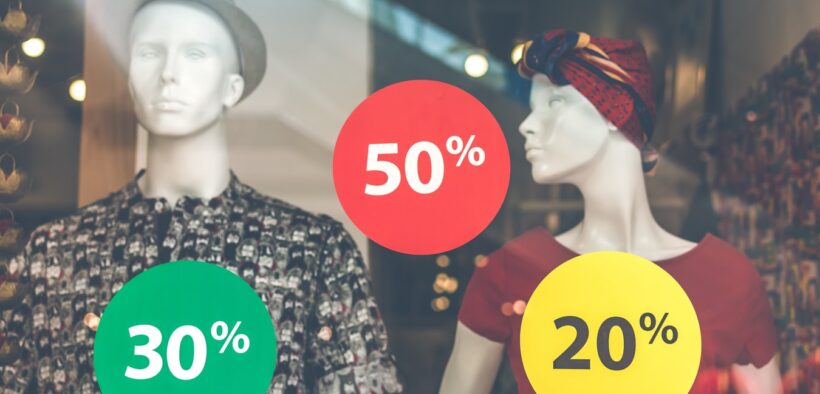 Businesses are created on the foundation of passion, but it is sales that run them. Without good sales, the motivation behind the creation of products dies down. Talking about sales, you can boost your sales through coupons immensely. One study found that when offered in a value pack, the sales of a lotion jumped up by 73%. How exactly do coupons and discounts bump up your sales though? Let's learn this below.
How you can boost your sales through coupons – a case study
To understand how you can boost your sales through coupons, here's a look at how Zalando does it. The fashion retailer employs solid promotional marketing campaigns. It uses A/B testing to analyze how a campaign is doing with customers and offers both fixed as well as unique codes. The European e-commerce company experiments quite a bit. 
It alters the amount of discount offered, the expiration of the coupon, the type of deal, etc. To ensure sales, it also has affiliate partnerships with online couponing sites as well as local vendors. Zalando doesn't just offer a massive discount to all customers. Rather it tailors its campaigns for specific customer segments such as for students, women, etc. To prevent coupon fraud, it is likely that Zalando relies on complete automation. 
What takeaways do you as a business learn from Zalando's coupon-offering policy? Experiment as much as you can and offer a variety of deals. When you do this, you reach a wider pool of people and pique the interest of customers. Hence, you can boost your sales through coupons by following in the footsteps of brands that are extra marketing-savvy. Wondering how coupons crank up your store's sales? Here are 6 ways promo codes and deals bolster the number of items you sell: 
1 – They bring in traffic 
The first thing that a coupon campaign does to give your sales a push is that it attracts traffic. Without an audience, you are selling to no one. Of course, you cannot immediately put all the items on the racks of your new shop on sale. What you can do though is offer discounts at special occasions so that your brand doesn't come off as sleazy. 
Moreover, you can give customers a chance to try your new products for cheap on using an exclusive coupon. This is very much like how shopping malls have perfume brands giving away free samples to random shoppers. According to statistics from VoucherCloud, 57% of customers are willing to purchase from a store that they haven't shopped from before in the presence of a coupon.
2 – They create repeat customers
The same VoucherCloud data also revealed that 90% of the customers who try a new store, buy from it again. This clearly shows how coupons can bring in repeat buyers. To build your brand you cannot rely only on attracting new customers. Your focus must also be on retaining customers which can be done by offering promo codes and discounts. 
That's because, as per latest coupon statistics, 65% of your business is generated through repeat buyers. The key is to offer deals strategically. When you offer discounts all too often, customers stop purchasing products from you at original prices. You can boost your sales through coupons by having a loyal customer base that loves your products enough to not always wait for you to run a sale. 
3 – They encourage expenditure 
Do coupons really offer as many savings as people believe? Sure, they do. As per The Balance, coupons can let customers save from $30 to $50 per month. But this doesn't mean that every customer can resist the deals that you put up. On the contrary, many buyers end up spending more than planned when they are offered coupons. 
Deal Nerd reveals that coupon-holding folks spend 24% more than those who don't have coupons. Why do buyers do this? Simple – because shopping with coupons makes them feel 11% happier. Such is the influence of coupons. As per Inmar, 83% of customers admit that coupons and deals change their buying behavior. 
4 – They steal from competitors 
Fetching customers these days is hard as it is however you can boost your sales through coupons. Offering coupons at the right time can make desperate shoppers leave the brands they are loyal fans of to shop from your brand. This can be difficult to achieve but is entirely possible. In fact, such customer behavior is backed by research too. 
You see, 84% of customers decide where to shop from based on the availability of coupons. Furthermore, a 2018 RetailMeNot survey found that 75% of people decide where to buy from and even what to buy based on offers. The trick is to study your competitor and offer a coupon when its prices are high enough to repel customers. 
5 – They can get you customer insights 
One too many brands require buyers' email address when they subscribe to the newsletter that brings them exclusive deals and other brand-related updates. Take, for instance, Modcloth. When a customer lands on the website of this brand, he gets a popup that urges him to receive a newsletter. In fact, to push the buyer it also offers a good 15% off on his first purchase. 
Apart from offering newsletter subscription discount, by running a survey you can boost your sales through coupons as well. Example, you can offer a coupon to customers who are willing to fill in a form that asks them about their purchase behavior. Questions can be related to buying preferences, history, and motivational factors. The data you collect can greatly help in planning next steps. 
6 – They increase brand awareness 
Lastly, the most important thing that coupons do for you is that they raise awareness regarding your brand apart from just attracting buyers. When you offer a coupon code on a social media channel and encourage people to tag others for exclusive gifts, you are spreading the word about your brand's existence. 
68% of buyers are of the view that coupons spread brand awareness. Moreover, 28% of people share the deals that they find on social media. You can also employ the micro influencer technique combined with coupon offerings for marketing your products and reaching more people. One example is of what Kylie Jenner does for Sugar Bear Hair on Instagram. 
Sum up 
So, to wrap up, you can boost your sales through coupons by using a smart and strategic coupon campaign. Such deal offerings can up your sales by increasing brand awareness, attracting traffic, retaining customers, and encouraging people to spend more. They can also help you be a tough competitor to other companies and fetch you target market data for planning more campaigns around it. 
You may also be interested in: These 9 Amazing Ways Can Help You Save on Your Next Sports Purchase
---
Writer: Alex Bill 

Disclaimer: All investing can potentially be risky. Investing or borrowing can lead into financial losses. All content on Bay Street Blog are solely for educational purposes. All other information are obtained from credible and authoritative references. Bay Street Blog is not responsible for any financial losses from the information provided. When investing or borrowing, always consult with an industry professional.